NoteWorthy Composer ™
Music notation software for Windows computers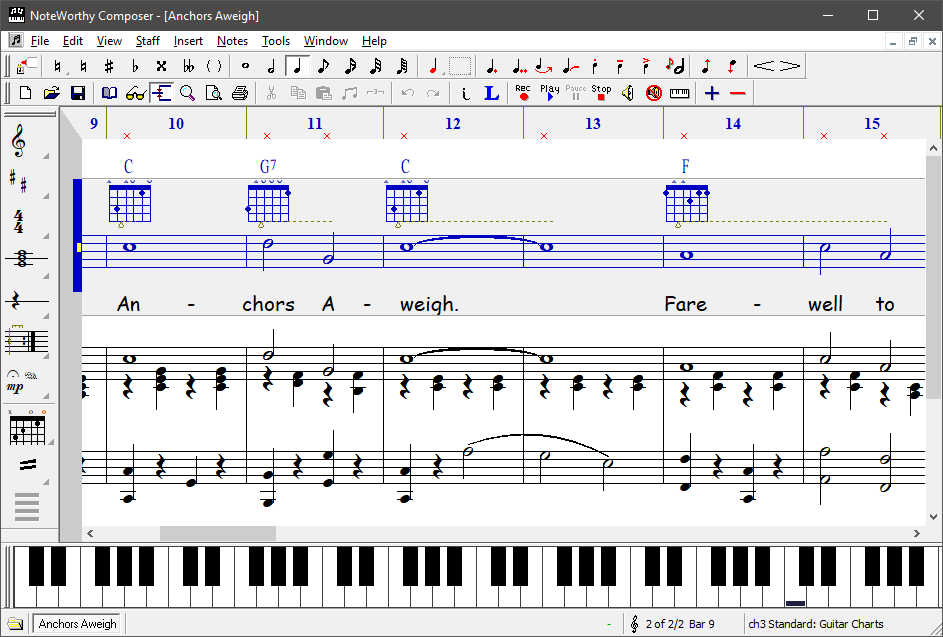 Use your Windows computer to:
Create, record, edit, print and play back your own musical scores in pure music notation.
Transpose to quickly adapt an existing part to a new instrument.
Publish sheet music right from your desktop using the Print command.
Save your notation as a MIDI performance for use in other MIDI applications.
Note entry is accomplished via your computer keyboard, mouse, on screen piano, and/or a MIDI instrument.
Try It - Free Buy It - USD $49
More Info

Usage Guides

Free Viewer Upgrade
Computer system requirements:
A computer running Microsoft Windows (Windows 10, 8, 7, Vista, XP SP3).
Version 2.75a Now Available
- includes support for Windows 10
NoteWorthy Composer Registered Users